"Salaryman Project Launch Party & Exhibition" by photographer Bruno Quinquet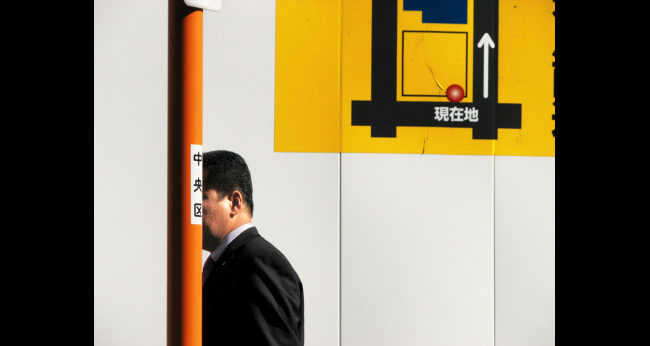 2013.10.10 Thu – 10.13 Sun 
10(Thu)11( Fri)15:00 – 22:00
12(Sat)13( Sun)12:00 – 18:00 
¥ 500(with a drink)
「Salaryman Project business schedule 2014」発売記念。
写真家ブルノ・カンケが日本のサラリーマンに魅せられて、2006年より撮りはじめた作品約100点を展示します。
"Salaryman Project Launch Party & Exhibition" by photographer Bruno Quinquet
Since 2006, Bruno Quinquet roams the streets of Tokyo camera in hand to document the ubiquitous silhouette of the salaryman. The work is now available as a photographic agenda. The show will include a wall exhibition of the agenda, a selection of limited edition prints and more!
……………….
"Salaryman Project Launch Party & Exhibition", photographies de Bruno Quinquet
Depuis 2006, le photographe Bruno Quinquet capture la silhouette du salaryman dans les rues de Tokyo. Ce travail est à présent disponible sous forme d'agenda photographique. L'exposition présentera les pages de l'agenda, une sélection de tirages en édition limitée et bien d'autres choses!
Jeudi 10 ~ Dimanche 13 octobre 2013
Jeudi et vendredi: 15:00~22:00
Samedi et dimanche: 12:00~18:00
Entrée ¥500 (une boisson comprise)