2014.11.29 Sat – 12.07 Sun
SALARYMAN PROJECT 2015 Bruno Quinquet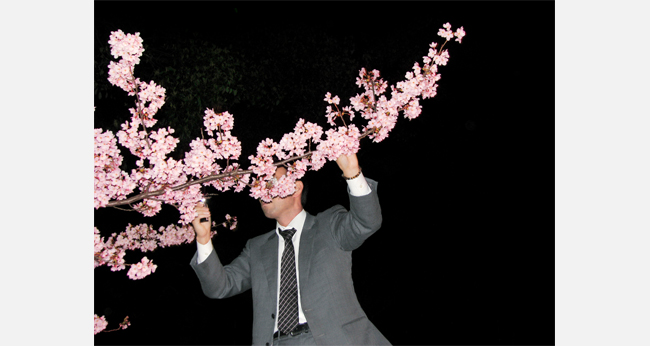 2014.11.29 Sat – 12.07 Sun
Tue.- Sat. 14:00 – 21:00
Sun.& Mon. 11:00 – 18:00¥ 500(includes one drink)
サラリーマンプロジェクト有終の美
English follows / en français plus bas地下鉄のホームで,街角で見かける日本のサラリーマン。
平凡な姿だが実は日本のサラリーマンは他の国の雇い人とは違う、彼等は戦士、サムライの末裔なのだ。自我を殺して会社に仕える。
礼儀正しく24時間会社の看板をしょっている。
そんな彼等の押し殺したポエムがふと漏れてしまう瞬間を狙って盗み撮るフランス人写真家,ブルノ・カンケ、3年に渡るプロジェクト最終章。

SALARYMAN PROJECT final show
With the publication of the 2015 "salaryman project" photo-agenda, photographer Bruno Quinquet wraps up his street photography-style long-term adventure in Tokyo's corporate culture. The exhibition features 53 new prints, a participative installation, moving image and… insider's files from the mysterious Bureau d'Etudes Japonaises!

SALARYMAN PROJECT finale
Avec la publication de l'agenda photo "salaryman project 2015", Bruno Quinquet achève son projet photographique sur les hommes du monde de l'entreprise Tokyoïte. L'exposition présente 53 nouveaux tirages, une installation participative, de la vidéo et… des documents confidentiels sur le mystérieux Bureau d'Etudes Japonaises!
◉ 11月29日(土)
オープニング・パーティー
19:00~21:00 Entrance Free
※初日はオープニング・パーティーから幕開けです。
Free entrance on opening party (Sat.11/29 19:00~21:00)
vernissage gratuit le samedi 29 novembre (19:00~21:00)